District News - Palakkad
Editorial board, 08 - Feb - 2018
Inauguration of activities of Palakkad IVA on 30th Jan 2018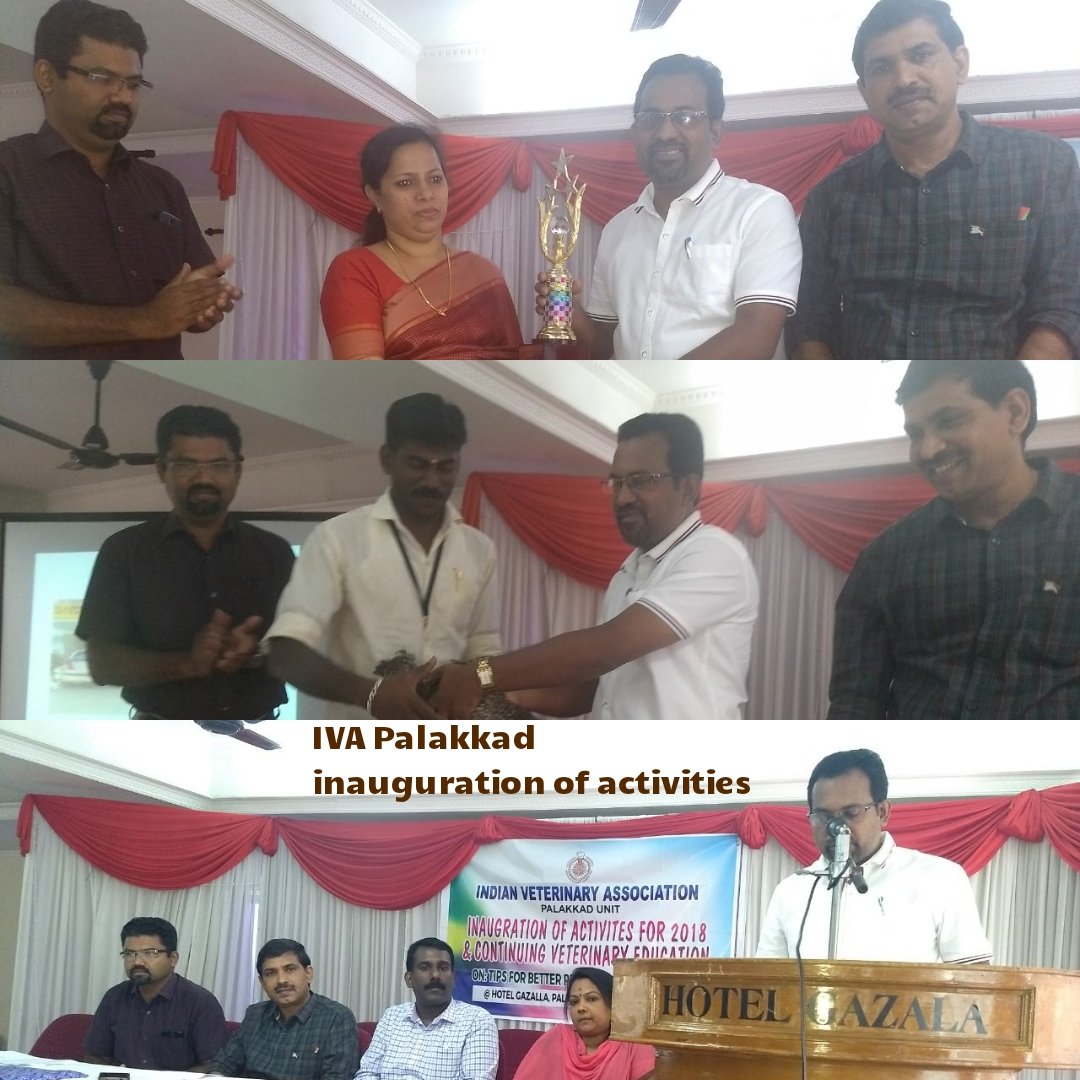 The activities inauguration of Palakkad IVA was done by the vibrant state president Dr Kurian K Jacob at a colorfull function held on 30/1/18 at hotel gazala, Palakkad .The function was presided over by district president Dr C.Sudhir babu and the activities report by Dr K.V Valsakumari secretary, IVA, Palakkad. Appreciation award was given to Smt Swapna James karshakasree awardee. Appreciation award was given to Dr Shudhodanan for his all-round contribution to animal husbandry activities and for award as best veterinarian by national institute of personal management.
As a part of our charity program poultry were distributed to students of govt child home for boys, Muttikulangara and a pamphlet regarding heat stress management for farmers was released by Sri Shiller Stephen press club president of Palakkad. Felicitation was rendered by Dr Joby George, gen sec KGVOA, Shiller Stephen press club president and Dr Biju KGVOA dist. president. Dr Jyotish Kumar presented the vote of thanks.
COUNTINUING PROFESSIONAL DEVELOPMENT PROGRAMME
As a part of CPD program a class on Tips for better professional practices was handled by Dr Joby George for the vets of Palakkad district.50 doctors from Palakkad district attended the class. Dr Sujith and Dr Jayasree gave feedback regarding the class.